At Tucker's Adult Health Day Care, we are committed to providing families with quality adult health services by experienced professionals with decades of experience in the care industry. Our staff of Registered Nurses and Certified Nursing Assistants administer the best possible care in order to ensure that day care participants are safe and respected. Our focus on our clients' dignity and emphasis on promoting wholesome socialization makes our center an ideal residence for families who prefer to see their loved ones engaged in an active goal-oriented program.
Our Services
Active Goal-Oriented Programs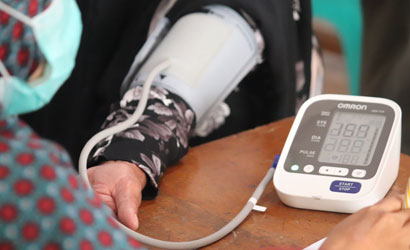 Medical & Health Services
Health monitoring and medication management in conjunction with physician-ordered health care
Mental and physical stimulation through targeted activities and entertainment
Hygienic personal care (including bathroom assistance, incontinence and catheter supervision and care)
On-site physician-prescribed therapies and evidence-based rehabilitative exercises and behavioral tasks (when permissible)
Mobility assistance
Nutritious breakfast, lunch and snacks served daily (and provided by the United States Department of Agriculture Child and Adult Care Food Program).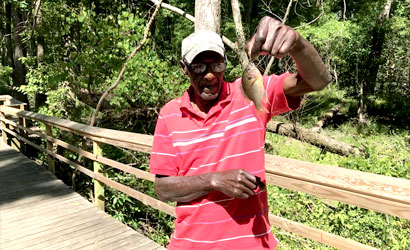 Social Services
Developmentally appropriate games and hands-on activities
The fostering of enriching social interaction and peer engagement
Courteous non-paternalistic treatment in order to promote greater self-awareness, self-control, and self-esteem
Daily devotional reflection to stimulate mental and emotional cognition and functioning
Birthday celebrations and holiday parties
Arts and crafts, music and dance therapy
Targeted therapeutic activities (when possible)
Testimonials
What Our Clients Say
When my elderly mother, R. Rodrigues, and I first moved into the Walterboro area, I had to find a place for Mom to stay during the daytime so I could return to work. This had to be a place where she would be treated with love and respect. As I researched, I noticed the high ratings of Tucker's Adult Health Day Care, so I called, and I am so glad I did! I can go to work every day knowing that my 96 year old mother is being looked after and that the TAHDC team genuinely love her. Today, my mother has been with TAHDC for two years, and she adores it. She calls the daycare "her school". This team takes the time to give Mom what she needs and it shows. I thank God for Tuckers because if it was not for this wonderful place, I would have had to resign my job. Thank you TAHDC! We love you all very much because you love our Mom!
I have been a homeshare provider in Beaufort for fifteen years and have been delighted to have Tucker's Adult Health Day Care as a support system for the vulnerable people I care for. It has become increasingly difficult to find a friendly, structured, and safe space for folks with mental health issues in South Carolina. At Tuckers, my loved ones have the opportunity to make friends, engage in stimulating activities, and feel welcome. I recommend Tuckers to any caregiver unconditionally. You would be lucky to have a loved one at TAHDC.
Tucker's is a place that helps with our personal care as well as our daily functions. They meet our spiritual needs with a moving morning devotion which I truly love because I am a minister. I am never left out of activities even though I am blind, I always get assistance with the games played, and can participate. If I'm feeling ill, they always have nurses to attend to my needs. The food we have - breakfast, lunch and snacks - are all delicious. Did I mention that the nurse aides are extremely professional? That's how I feel about the Tucker's family: loving, caring, and professional.
Hello! My name is Tawanda Brown and I became a member of Tucker's Adult Health Day Care in October 2020. My experience at this facility has been excellent! The staff is so attentive to everyone's needs. There is never a dull moment in our program. We exercise together, then we have devotion, and then a line up of group and individual activities for us to experience. Lunch is my favorite part of the day (I'm a foodie). They don't miss a beat when it comes to taking fantastic care of their members. Going to Tucker's has really given me my life back. I give them 5 out of 5 stars!
Apply Now
See your loved ones engaged in an active, goal-oriented program.